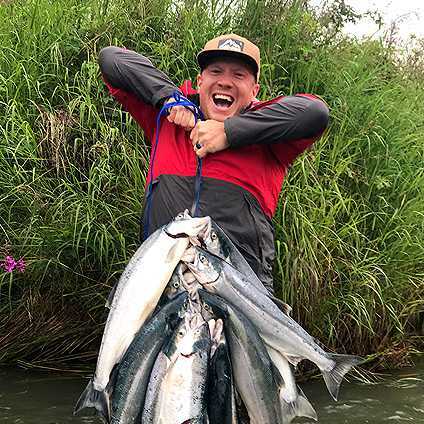 Welcome

to the Kenai Peninsula, Alaska's playground
IF YOU'RE COMING TO ALASKA,
DO IT RIGHT!
EZ Limit is a full-service outfitter, not just a Kenai River fishing guide. Whatever you're looking to do in Alaska, we're here to help. In addition to fishing we'll help with activities like glacial tours, bear viewing, clam digging, sea kayaking, and more! With EZ Limit you'll always correspond and deal with the owners personally. We're long-time Alaskans with thirty years of tourism experience that care about your satisfaction!
Fishing With
EZ Limit
No "Pre-set" packages. We listen to your needs and customize the perfect trip
Quality, less-rushed all-day charters whenever possible
30 years of guiding in Alaska means we know run timing, the best fisheries and the coolest side trips
Patient and mature professional guides that love to have a great time
Honest and real, explaining all options
The best equipment and gear
80% return clientele rate
We LOVE sharing our Alaska and making new friends and
memories
Fishing With
most other guides
Pre-set packages that don't match your group or your idea of fun
"Half-day" charters that often end before noon
Just started a couple years ago
Part-time grumpy guides in it for the wrong reasons
Tell you anything you want just to fill their calendar
Older, inferior gear in need of maintenance
Don't care if you come back
Business people that try to cut every corner for extra profit
BIG ENOUGH

TO TAKE CARE OF EVERYTHING.
SMALL ENOUGH

TO Care!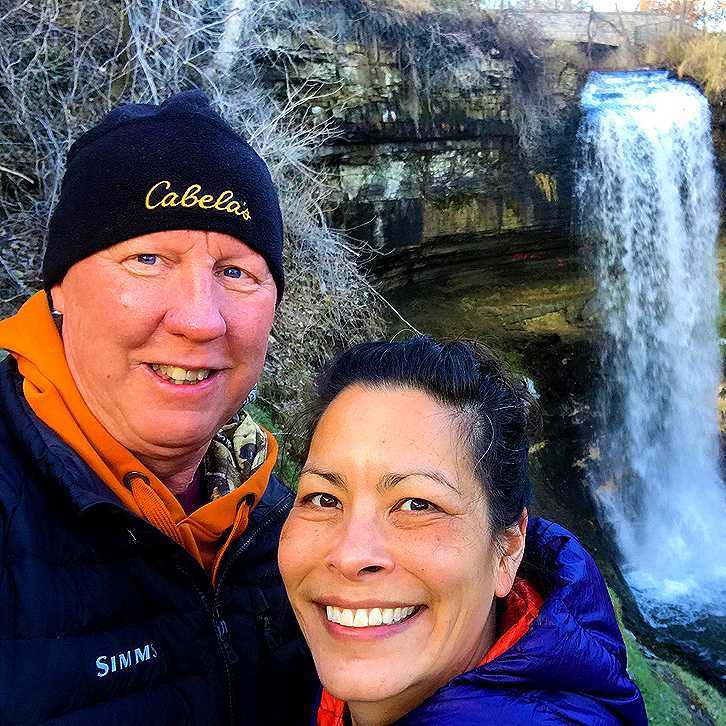 Your Alaskan hosts
Greg and Sherri
We're a family owned fishing outfit. Our guarantee is honesty and integrity, the finest equipment possible, and a knowledgeable and courteous guide that will give you 100% effort throughout your charter!
Do your
homework!
Take a look at our testimonials, our references and our repeat rate. We're not the only outfitter out there, but when you consider the quality of our equipment, factor in our experience level, and remember our "all day" charter policy, the value of EZ Limit Guide Service can't be beat.
shoot us an
email

or give us a

call

That's right. We'll be here to answer your questions patiently and honestly. Whether they include peak run timing, the availability of multiple species, charter specifics, special group needs, or helping with side trips, you can rest assured that we are happy to explain anything and everything.
Get a
CUSTOM PROPOSAL!
Once we know your general timeframe and preferred charters, we'll create a custom fishing itinerary that's exactly what you want; not some predetermined package that makes you purchase extra stuff you don't need. There is no obligation and no commitment until you are totally satisfied with your schedule!
HAVE THE
TIME OF YOUR LIFE!
Other places may claim to be world-class, but nothing compares to the Kenai Peninsula when it comes to fishing for record size Salmon, Rainbow Trout and more! We offer over twenty other fisheries and charters, creating memories for you, your family and your friends that will last a lifetime!
THE EZ LIMIT
GUARANTEE
Your satisfaction is our primary goal! We have incredible guides, the best equipment, and we're pretty darn fun to hang out with too! Our guarantee is that we'll do everything in our power to ensure you have the best Alaska fishing trip ever! What are you waiting for?